Food processors are incredibly helpful tools in the kitchen. Great for chopping vegetables or grinding up nuts for nut butter or even kneading dough, they can make your cooking projects faster and easier. And now, with our ability to shop on the Internet, you can order one from the comfort of your own kitchen and never lose a minute of preparation time.
We've gathered up thirteen of the best food processors available from Walmart and put them all in one place for easy shopping. So let's take a look!
KitchenAid Food Processors Available On Walmart.com
1. KitchenAid 14 Cup Processor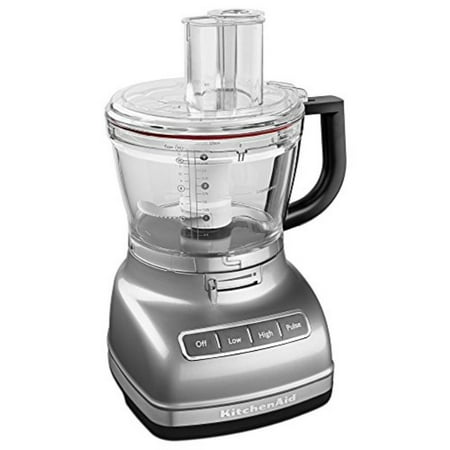 This KitchenAid 14-cup food processor has an exact slice system that easily slices soft or hard foods using optimized speeds. The commercial-style dicing kit will give you the precise cuts you choose, and the 2-in-1 ultra-wide mouth feed tube makes putting your veggies and other foods into the machine simple. The attractive silver styling looks good if you decide to leave it on the counter.
Click here to see this model at Walmart.com.
2. KitchenAid Pro Line Series 16 Cup Model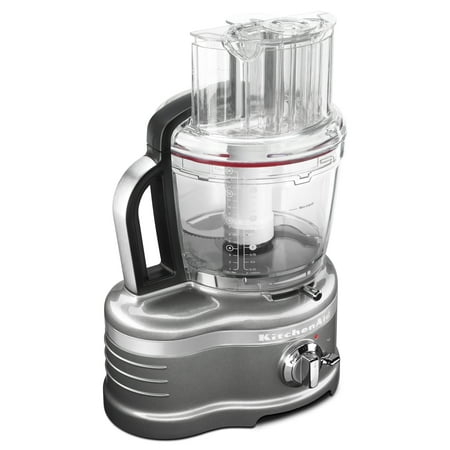 This is a real Cadillac of a food processor. The Pro Line Series can slice, dice, shred, knead, chop, and more. This 16-cup food processor has KitchenAid's largest capacity and features a residential, hands-free, commercial-style dicing kit. It also features an exclusive Exactslice™ System with optimized speeds and an adjustable slicing lever. The base is die-cast metal for added stability and easy cleaning. It comes with two bowls and several blades for the ultimate in versatility.
See this model at Walmart.com.
3. KitchenAid 9 Cup Food Processor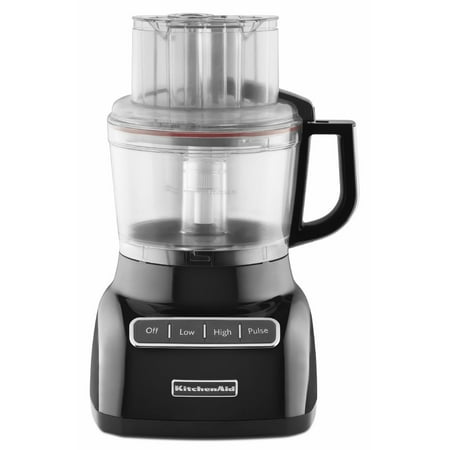 This is a handy small sized food processor that will work for many home cooks. It has a black exterior. It comes with both a 3 cup and a 9 cup bowl for versatility in processing. It also comes with an adjustable slicing disc, a reversible grating disc, a multipurpose blade, and a dough blade. The 3-in-1 mouth tube makes it easy to insert food while using.
Click here to see this one at Walmart.com.
4. KitchenAid 3.5 Cup Chopper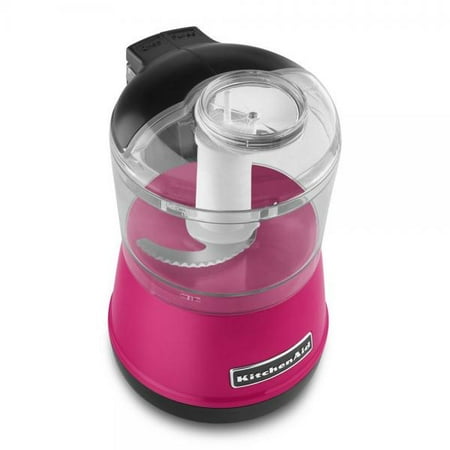 We love the flexibility of owning both a chopper and a larger food processor. So consider getting this cutie in addition to one of the larger processors above. It's great for a quick whir of whole nuts into chopped nuts, or to grind up ingredients for pesto. Shown here in Cranberry, but it's also available in other colors.
Click here to see this on Walmart.com.
Hamilton Beach Food Processors Available On Walmart.com
5. Hamilton Beach Commercial Food Processor/Blender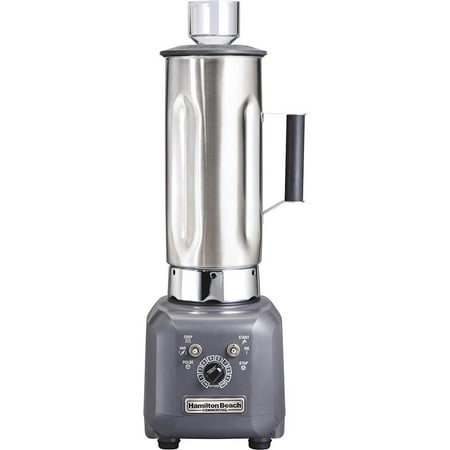 This tall processor/blender is excellent for emulsifying liquids for soups and sauces and salsas. The 64 oz. stainless steel container will hold a substantial amount of food and will chop, grind, puree, and liquefy anything you can dream up in the kitchen.
Click here to see this one on Walmart.com.
6. Hamilton Beach 10 Cup Food Processor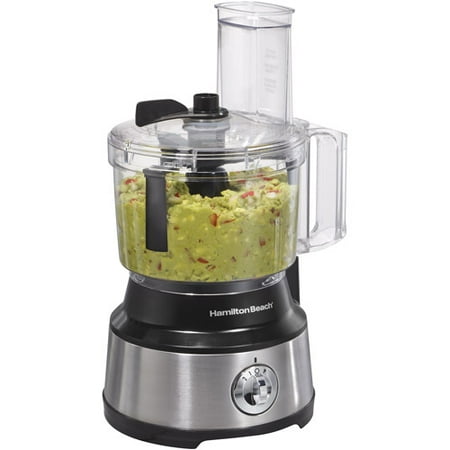 This is a great simple food processor for the home cook. The 10-cup size is convenient, and this model also comes with a bowl scraper for easy cleanup and removal of food.  It has a reversible slicing and shredding disc, and an S-blade for chopping. Its large feed chute can accommodate a full block of cheese, making pizza night a breeze.
The Hamilton Beach Bowl Scraper Food Processor's bowl, lid, and blades are completely dishwasher safe.
Click here to see this at Walmart.com.
Other Brands Available On Walmart.com
7. The Pioneer Woman Floral Food Chopper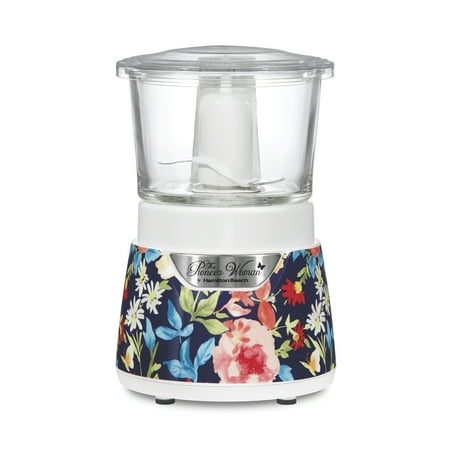 This food chopper is not only functional but adorable. The Pioneer Woman branched out from her popular blog and now makes kitchen accessories and tools. This 3-cup chopper is a handy countertop processor that allows you to do quick chopping jobs in a jiffy. Just stack up the parts, load your ingredients, and press the lid on to chop and puree to your delight.
Click here to see this at Walmart.com.
8. Black And Decker 3-Cup Electric Chopper
This small food processor is perfect for making dips and sauces. The small holes in the lid's top allow you to add more liquids as you process to make sure you have the mix just right. It's dishwasher safe and has a one-touch operation.
Click here to see this chopper at Walmart.com.
9. Cuisinart Chopper In Brushed Chrome
You can have stylish appliances, and this little chopper is here to prove it. This 3-cup capacity chopper by Cuisinart is styled in brushed chrome, perfect for so many modern kitchens. You can chop or grind at the press of a button, and the bowl has a convenient handle for moving your sauce from chopper to bowl.
Click here to see this at Walmart.com.
10. Cuisinart 8-Cup Food Processor In White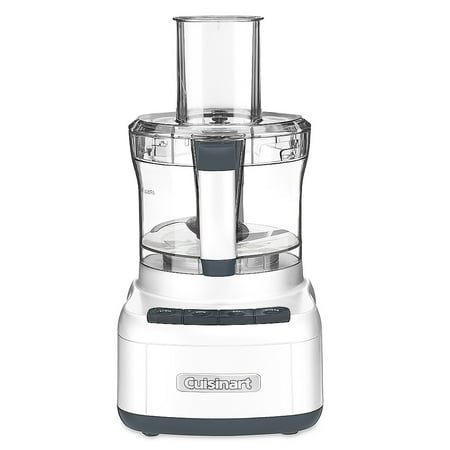 If you're looking for a basic food processor for chopping vegetables or whipping up a big bowl of salsa, this handy 8-cup processor may be your choice. It comes with a simple chopping blade and reversible shredding and dicing discs. The bright white color will go with many kitchen decors, too.
Click here to see this processor at Walmart.com.
11. Ninja Ultra Prep Food Chopper And Processor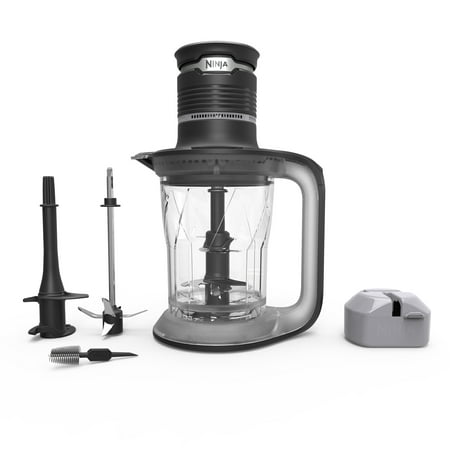 Ninja Processors are the gold standard for smoothie drinkers. Looking for a processor that can turn all of your raw fruits and veggies into liquid gold? Consider this model, then. The 48 oz. glass container has a handle, and the lid has a pushdown pulse option for easy blending. It also crushes ice well for fun drinks like margaritas or daiquiris.
Click here to see this model at Walmart.com.
12. Brentwood 3-Cup Food Processor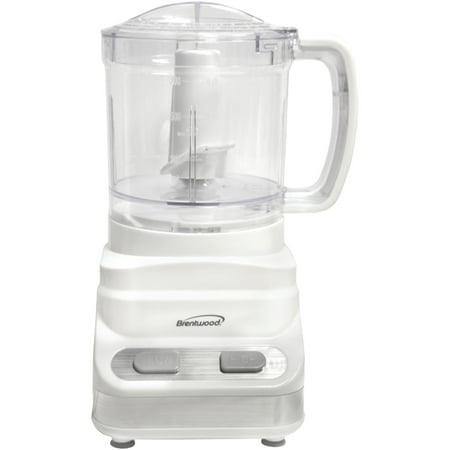 This is a super affordable small chopper for the kitchen. The 3-cup capacity is perfect for chopping, whipping, or pureeing. It comes in white, has a non-skid base and dishwasher safe parts.
Click here to see this processor on Walmart.com.
13. Russell Hobbs Retro Style Food Processor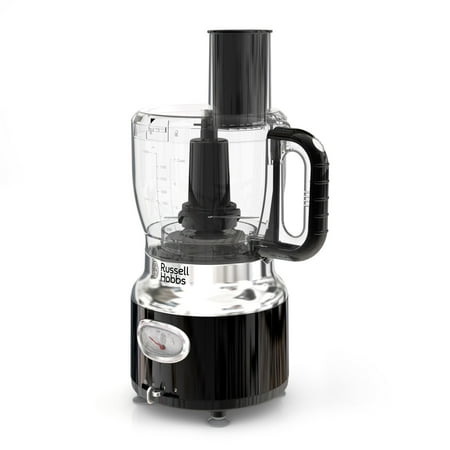 This 8-cup food process has a cool retro vibe to it in the design of its base. But don't be fooled, it's capability is one hundred percent modern technology. This model comes with a chopping blade, reversible slicing/shredding disc, and dough tool and has two different speeds to work with.
For safety, the lid must have its locking mechanism engaged before it will operate, which is a nice safety feature.
Click here to see this model at Walmart.com.
If you enjoyed this great list of processors, check out a few of our other posts here at KitchenSeer.com for more handy gadgets and appliances for your kitchen.
Where To Buy A Dutch Oven [Top 30 Online Stores]