Pasta is beloved for being an inexpensive crowd pleaser. The thrifty among us may find themselves wondering if making your own pasta could make this already budget-friendly favorite even more of an economical choice. We have the numbers ready for you, along with some tips to get you started - and some potential hidden costs to be aware of. 
Disclosure: When you buy using links on this page, we may get a small commission, so thank you!
Homemade pasta dough costs about $0.15 per serving. Purchased pasta costs between $0.17 and $1.91 - meaning making your own pasta is either around the same price per serving or less than purchased pasta. The price depends on what type of past you want to make, and if you prefer dried, frozen, or fresh pasta.
How does the math work out? What does the type of pasta have to do with it? And where are the hidden costs? Read on, and we'll explain! 
How Much Does Store Bought Pasta Typically Cost?
Pasta bought at the store can be sorted into three general categories, which all cost slightly different amounts. They are:
Dried Store Bought Pasta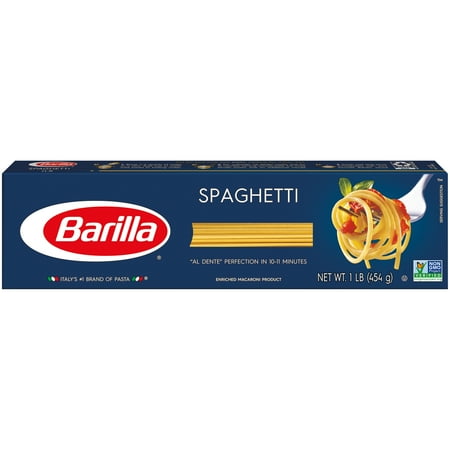 Dried pasta is probably the type you're most familiar with - it comes in a variety of shapes, keeps well in your pantry, and is inexpensive. Barilla pasta can be found for between $1.28 and $1.49 for a 16oz package at Target, Walmart, and Kroger. This works out to around $0.17 per serving of pasta, making it around $0.02 more expensive per serving than homemade. 
Click here to find Barilla Classic Blue Box Spaghetti at Walmart.com.
Frozen Store Bought Pasta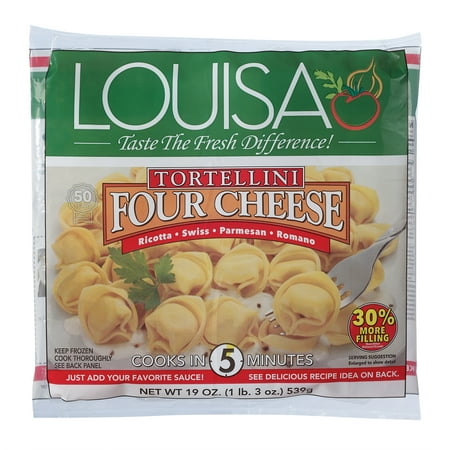 Frozen pasta is generally more expensive than dried, and is often either filled pastas (ravioli or tortellini), or pre-made pasta meals. Louisa Four Cheese Tortellini is available for $4.99 for a 19oz package, which is approximately $1.43 per serving. 
Click here to add Louisa Four Cheese Tortellini to your shopping cart at Walmart.com.
Fresh Store Bought Pasta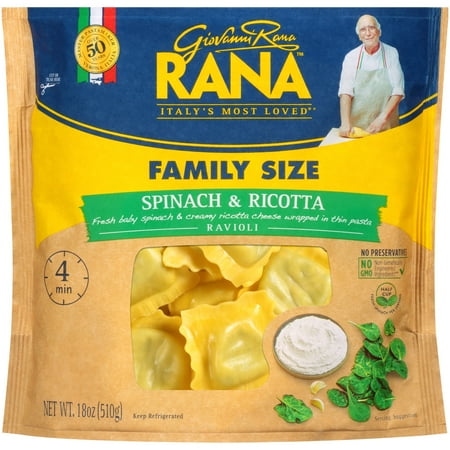 Fresh pasta can be found in the deli section of many grocers, and like frozen pasta often consists of ravioli and tortellini. Rana Spinach and Ricotta Ravioli (10oz) costs around $4.79 or $1.91 per serving. The Pasta Shop Spaghetti is available for $5.99 for 12oz, which is about $1.00 per serving. 
Click here to add Family Size Rana Spinach and Ricotta Ravioli to your shopping cart at Walmart.com.
As you can see, dried pasta costs a similar amount per serving to fresh pasta, while frozen and fresh pasta cost significantly more. This means that the type of pasta you are purchasing is an important factor in whether homemade pasta is cheaper than store bought. 
What Ingredients Do You Need For Making Pasta At Home And How Much Do They Cost?
The ingredients needed to make pasta dough are so fundamental you probably have at least some of them in your kitchen already! According to this Food Network recipe for fresh pasta dough they are:
That's it! Using the above prices the total cost for the Food Network recipe is $0.87 cents, which works out to being around $0.15 per serving. Even if you had none of these ingredients in your pantry, a grocery trip to purchase all of them should cost around $10. 
What Are The Steps For Making Pasta At Home?
So you've seen the math, and decided you want to try to make your own pasta. Making pasta at home takes only a few steps that you should get the hang of quickly. They are:
Mix flour, eggs, salt, and olive oil together until a dough is formed. 

Knead the dough on a floured surface for approximately 10 minutes. 

Cover, and allow the dough to rest for at least 30 minutes. 

Divide, roll and shape the dough.

Cook in boiling water for about 4 minutes or until

al dente

.  
Making the pasta dough is shockingly simple, once you get the hang of it you'll be amazed at how easy it is! 
How Long Does It Take To Make Pasta At Home?
Time is where homemade pasta starts to lose to its store-bought counterparts. The dough itself takes 45-50 minutes to be ready for rolling and shaping, which already doesn't make it the best choice for busy weekday evenings.
However, rolling and shaping the dough is where the time commitment really is, and many people recommend having friends or family to help. While rolling and cutting ribbon noodles might be fairly quick, filled pastas in particular can easily become an all-day event. Extruded pastas (with mechanical assistance) are quicker, depending on the shape and quantity being made.
What Kind of Equipment Do You Need For Making Pasta At Home?
The equipment is where those hidden costs we mentioned before come in. The equipment you need to make pasta at home depends entirely on the shape of the pasta you want to make. The most common equipment used for pasta making is:
Pasta rollers; used to gradually roll the dough out to an even thickness. 

Pasta cutters; to quickly cut the rolled dough into strips of the desired width. These are good for spaghetti, fettuccine, and lasagna noodles.

Pasta extruders; which mold the dough into a variety of shapes including macaroni, penne, and rotini. 
Stand Mixer Attachments
If you already have a stand mixer in your kitchen you're in luck! You can often purchase a pasta roller, cutter, and extruder that is compatible with your stand mixer.
KitchenAid has a 3-piece roller and cutter set for $199.99, as well as a pasta press for $179.99. Check out even more KitchenAid accessories at our blog, "KitchenAid Accessories For Your Stand Mixer."
Click here to find KitchenAid 3-piece roller and cutter set at Amazon.
Cuisinart has a roller and cutter, as well as a pasta extruder available for $179.95 and $129.95 respectively.
Click here to find Cuisinart PE-50 pasta extruder on Amazon.
Keep in mind that the pastas that require an extruder (macaroni, penne, rotini, etc) are typically available as dried pastas, meaning that purchasing an attachment might or might not ultimately be cost effective. 
Manual Tools
There are also manual rollers and cutters, such as this one from Ovente for $26.88 - making them a more budget friendly option than the above roller and cutter attachments.
Click here to find this manual pasta roller by Aceshin on Amazon.
Utensils In Your Kitchen
Finally, never count out the humble rolling pin and a sharp knife! While a dedicated pasta roller will create thin and even dough quickly, a rolling pin will also serve the same purpose and cost nothing if you already have one in your kitchen. With sheets of dough and a knife, ribbon noodles such as fettuccine, lasagna, and tagliatelle, as well as filled pastas such as ravioli and tortellini (some of the more expensive to purchase!) are within reach - if a bit more work than they would be otherwise. 
Can You Taste The Difference Between Homemade And Store Bought Pasta?
Yes! Homemade pasta tastes quite different from store bought, as well as having a different texture. 
Is Homemade Pasta Healthier Than Store Bought?
Homemade pasta and store bought pasta share the same fundamental ingredients, so homemade isn't inherently healthier than store bought. However, you can use whole wheat or semolina flour in place of all-purpose flour to increase the nutritional content. Semolina flour is a favorite in pasta making, and creates firm pasta with lots of tooth - and it is high in protein, fiber, and B-vitamins. Additionally, vegetables such as spinach, beets, or tomatoes can be added to the dough for vibrant color and a bit of vegetable content. 
What Are The Advantages Of Fresh Pasta?
The biggest advantage to fresh pasta is the customization of the dough and fillings! Making your pasta allows you to adapt the dough to suit your preferences of taste and texture, depending on factors such as flour type and number of eggs or egg yolks used. It can also be adapted to a variety of diets, including vegan and gluten free, by using different flour and egg substitutes. If you want to make filled pasta, the fillings are equally adaptable to preferences and diets. 
Homemade pasta also keeps well in the freezer, meaning that after the initial time investment of making the pasta it can be portioned, then pulled out and cooked quickly.  
What Are The Disadvantages Of Fresh Pasta?
The main disadvantages of fresh pasta are time and labor intensity. Including the time spent resting, pasta dough takes 45-50 minutes to make. Rolling and shaping the dough can potentially take even longer. Kneading, rolling, and shaping the dough is quite labor intensive, although the tools we mentioned can assist with this process. Additionally, pasta types such as macaroni, cavatappi, and other extruded pastas require specialized equipment that add additional costs. 
Pasta And You
Homemade pasta can be a delicious addition to your meals, however it is unlikely to completely replace store bought pastas - dried pasta costs about the same as homemade pasta dough, and the specialized equipment needed for many shapes would negate savings. That being said, if you are willing to take the time to make your own you can save on more gourmet varieties such as ravioli or tortellini, as well as on lasagna, fettuccine, or spaghetti. 
Check out our blog, "15 Fantastico Italian Cooking Gifts," to find the best kitchen tools for someone you know who enjoys making fresh pasta.